" I am proud of the fact that our agency has stood the test of time and thrived over the past 25 years as our industry has faced historically difficult times. I believe our strength lies in our philosophy of placing the needs of our customers and community first​ and trust the success of our business will follow as a result.."
Brenda Beumer
Realtor
Owner / Broker
Dowload the Perdido Key Visitor's guide​
For Sale
Pensacola, FL 32507
Lovely home located in a gated, upscale, waterfront resort community across from the Gulf of Mexico. Parasol West offers a dock, boat slips, boat launch, community pool, gazebo and sidewalks. This home has a bright and open floor plan with views from every room. See more ...
The sugar white sand beaches have been ranked one of the top 5 beaches by Conde Nast and one of the top ten beaches in the United States by the "Atlanta Journal Constitution".
Get connected with the local flavor
Perdido Key, Florida Vacation Rentals
Semi Private (Pet friendly) Beach Home - 14709 Perdido Key Drive, Pensacola, FL 32507
Perdido Key Beach Vacation Rental - BDWK2
BDWK2 - This cozy 3 bedroom 2 bath unit is located in the Boardwalk triplex, right on the white sandy beaches of Perdido Key. With 2 smaller residences side-by-side and one large 4 bedroom unit above, the cozy, somewhat rustic, beach house is perfect for a family or group of friends spending a few days or even a few weeks on perdido key's beaches. Located just minutes from great restaurants and night life, Boardwalk is a fantastic place to stay. The covered balcony offers an amazing view of the Gulf and there are steps directly to the beach and dune walk-over. With only 3 residences sharing 100 feet of beach front, this is truly a low density complex. Much of the time you will be out there ALONE. Make your vacation complete with the family pet. This is a very pet friendly location. This Perdido Key beach vacation rental is located on the East end of Perdido Key and is only about 20 minutes to Pensacola or Gulf Shores, and 10 minutes to NAS (museum), a world class golf course, and shopping.
Call us today at 1-800-955-5462 or make your reservation online below.
Perdido_key_beach_vacation_rental+_bdwk1_front.jpg
Perdido Key Beach Semi-private vacation rental - 3 bedrooms / sleeps 6-8
boardwalk_view_of_perdido_key_from_beach_view.jpg
Perdido Key Beach Semi-private vacation rental - 3 bedrooms / sleeps 6-8
perdido_key_beach_house_bdwk2_web5.jpg
Perdido Key Beach Semi-private vacation rental - 3 bedrooms / sleeps 6-8
Suitability
Children Welcome

Non Smoking Only

Kitchen & Dining
Refrigerator

Ice Maker

Cooking Utensils

Microwave

Kitchen

Dishwasher
Location & View
Beachfront

Direct view of gulf

Semi-private beach

Misc.
Low rise building

Jacuzzi tub

Satellite / Cable

Deck / Patio
Amenities
Wi-Fi

Air Conditioning

Washing Machine

Parking Off Street

Clothes Dryer

Linens Provided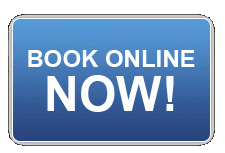 Question? Special Request? Special Needs?
Contact our Reservation Desk - 800-955-5462
Would you like some personal service? No problem! Just fill out the form below.
Key Concept's has specialized in Perdido Key real estate and Perdido Key vacation rentals for over 25 years